Time-limited rebates on Mitsubishi heat pumps!
Click on image to view enlargement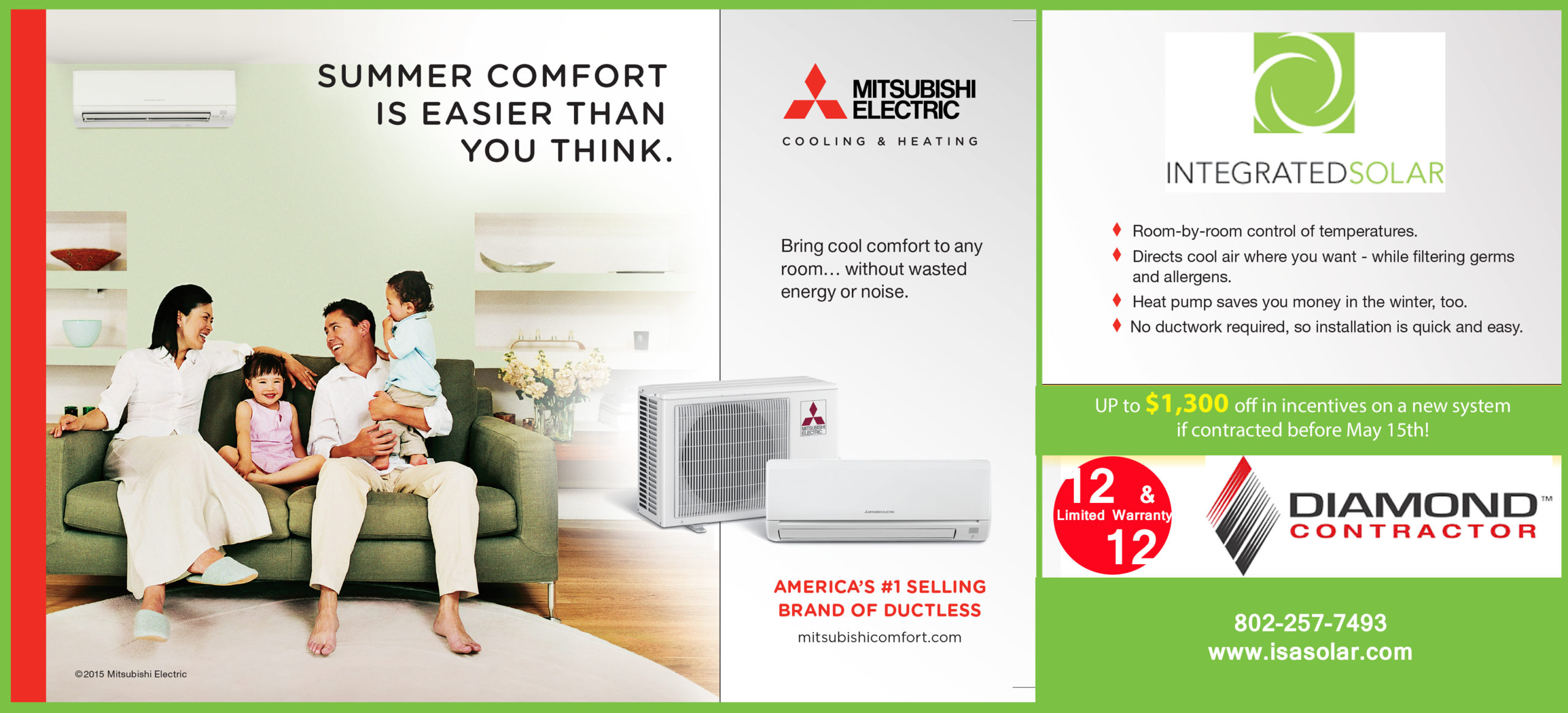 Here are the details: Mitsubishi's time limited offer is VISA gift cards in the following amounts:
$300 for single zone hyper heat pump (.5 – 1.5 ton)
$400 for each multi-zone system (1.75 – 2.5 ton)
$500 for multi-zone system (3-4 ton)
1 rebate per household, available after installation is complete
IN ADDITION to:
Green Mountain Power (GMP) Rebate: $400 per unit (no limit)
Efficiency Vermont Rebate: $350 per unit (no limit)
Energy Tax Credit*: $500
*Please Note: The Federal Energy Tax Credit is one-time credit of up to $500. Please confirm with your tax advisor that this is available to you.
Integrated Solar processes all GMP and Efficiency Vermont point-of -sale rebates upfront and submits for the Mitsubishi VISA gift card.
We are a Diamond Preferred Installer for Mitsubishi Cold Climate Heat Pumps, therefore these units will have a 12 year warranty.